Hôtel day use

+33 972 318 266
Grand Hotel Savoia





Hôtel Romantique pour la journée - Situation en centre ville

Ce partenaire a mis en place des mesures d'hygiène et de prévention pour assurer votre sécurité. Il est possible qu'un passe sanitaire en règle soit demandé à votre arrivée dans le cas où notre partenaire dispose d'espaces communs (bar, restaurant, piscine, ...).
Wishlist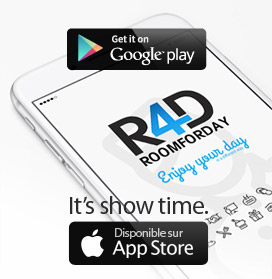 Le règlement s'effectue sur place lors de votre arrivée (check-in). Paiement accepté : espèces ou carte bancaire.
The time of departure is fixed by the conditions allocated by the hotel. After that time the hotel can request the amount of one (1) night. Pay on arrival by cash or credit card. Cancel your reservation only by RoomForDay®
Il Grand Hotel Savoia è a Genova uno dei principali punti di riferimento per quanto riguarda l'arte alberghiera di alto livello: ospitato in un storico palazzo affacciato su piazza Principe. Grand Hotel Savoia rappresenta la quintessenza di un'ospitalità lussuosa e raffinata che affonda le proprie radici negli ultimi anni del XIX° secolo e che nel corso dei decenni ha impressionato numerose eminenti personalità.

Il Grand Hotel Savoia, che viene oggi apprezzato come uno dei migliori hotel a Genova Principe, è stato residenza d'elezione per le più influenti famiglie reali d'Europa, accompagnato i soggiorni liguri dei più raffinati estimatori dell'alta hotellerie ed ancora stupisce per la qualità di una proposta in grado di mantenere integro il fascino della storia in una struttura che in quanto hotel vicino alla stazione ferroviaria deve mantenersi costantemente al passo con i tempi.

Prenotare una delle oltre cento stanze del Grand Hotel Savoia significherà immergersi in un'atmosfera del tutto straordinaria e ricca di suggestioni di viaggio, di linee d'arredo che riportano agli splendori della Belle Epoque e di particolari raffinati ed esclusivi che trasformeranno ogni soggiorno in questo lussuoso hotel in piazza Principe a Genova in un'indimenticabile esperienza a 5 stelle.
Informations :
Situato di fronte alla stazione ferroviaria di Piazza Principe
Parcheggio privato disponibile a pagamento
Thématiques :
Boutique Hotel, Espaces de travail, salle de sports, Hotel Discret, Hotel de Charme, Restaurant, Bar à champagne, Chambre day use, Signature de contrat, Spa, Hammam, Sauna, Espace Bien-être, Situation en centre ville, Vue sur mer, salle de Fitness, Bar et Rooftop, Jacuzzi, Hôtel Romantique, Hôtel de Jour, Hôtel journée, Hôtel à l'heure, Chambre à l'heure, Hôtel après-midi, Day use, Love Hotel, Love Room.
Chambres day use et Salles de réunion
Services à la carte