Grand Hotel Savoia





Romantic hotel for the daytime - City Center

This partner has implemented hygiene and preventive measures to ensure your safety. It is possible that a health pass in order will be requested on your arrival if our partner has common areas (bar, restaurant, swimming pool, etc.).
Wishlist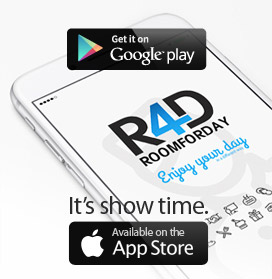 Payment is made on site upon your check-in. Payment accepted: cash or credit card.
The time of departure is fixed by the conditions allocated by the hotel. After that time the hotel can request the amount of one (1) night. Pay on arrival by cash or credit card. Cancel your reservation only by RoomForDay®
Il Grand Hotel Savoia è a Genova uno dei principali punti di riferimento per quanto riguarda l'arte alberghiera di alto livello: ospitato in un storico palazzo affacciato su piazza Principe. Grand Hotel Savoia rappresenta la quintessenza di un'ospitalità lussuosa e raffinata che affonda le proprie radici negli ultimi anni del XIX° secolo e che nel corso dei decenni ha impressionato numerose eminenti personalità.

Il Grand Hotel Savoia, che viene oggi apprezzato come uno dei migliori hotel a Genova Principe, è stato residenza d'elezione per le più influenti famiglie reali d'Europa, accompagnato i soggiorni liguri dei più raffinati estimatori dell'alta hotellerie ed ancora stupisce per la qualità di una proposta in grado di mantenere integro il fascino della storia in una struttura che in quanto hotel vicino alla stazione ferroviaria deve mantenersi costantemente al passo con i tempi.

Prenotare una delle oltre cento stanze del Grand Hotel Savoia significherà immergersi in un'atmosfera del tutto straordinaria e ricca di suggestioni di viaggio, di linee d'arredo che riportano agli splendori della Belle Epoque e di particolari raffinati ed esclusivi che trasformeranno ogni soggiorno in questo lussuoso hotel in piazza Principe a Genova in un'indimenticabile esperienza a 5 stelle.
Informations :
Situato di fronte alla stazione ferroviaria di Piazza Principe
Parcheggio privato disponibile a pagamento
Tags :
Boutique Hotel, Business, Sports, Discreet Hotel, Charming hotel, Food & Drinks, Champagne, Bedroom, Contract, Spa, Hammam, Sauna, Wellness, City Center, Seaside, Fitness, Bar and Cocktail, Jacuzzi, Romantic hotel, Hotel by day, Hotel for a day, Hotel by hours, Room by hour, Hotel afternoon, Day Room, Love Hotel, Love Room.
Our daytime offers and services
A la carte services